<! ! script for Google Analytics ! ! >

Determining the Bushfire Attack Level (BAL)
With referance to Australian Standard AS 3959

Contact us for a quote to do your BAL report, your BMO report or your Bushfire Hazard Management Plan

Professional Indemnity Insurance and Public Liability Insurance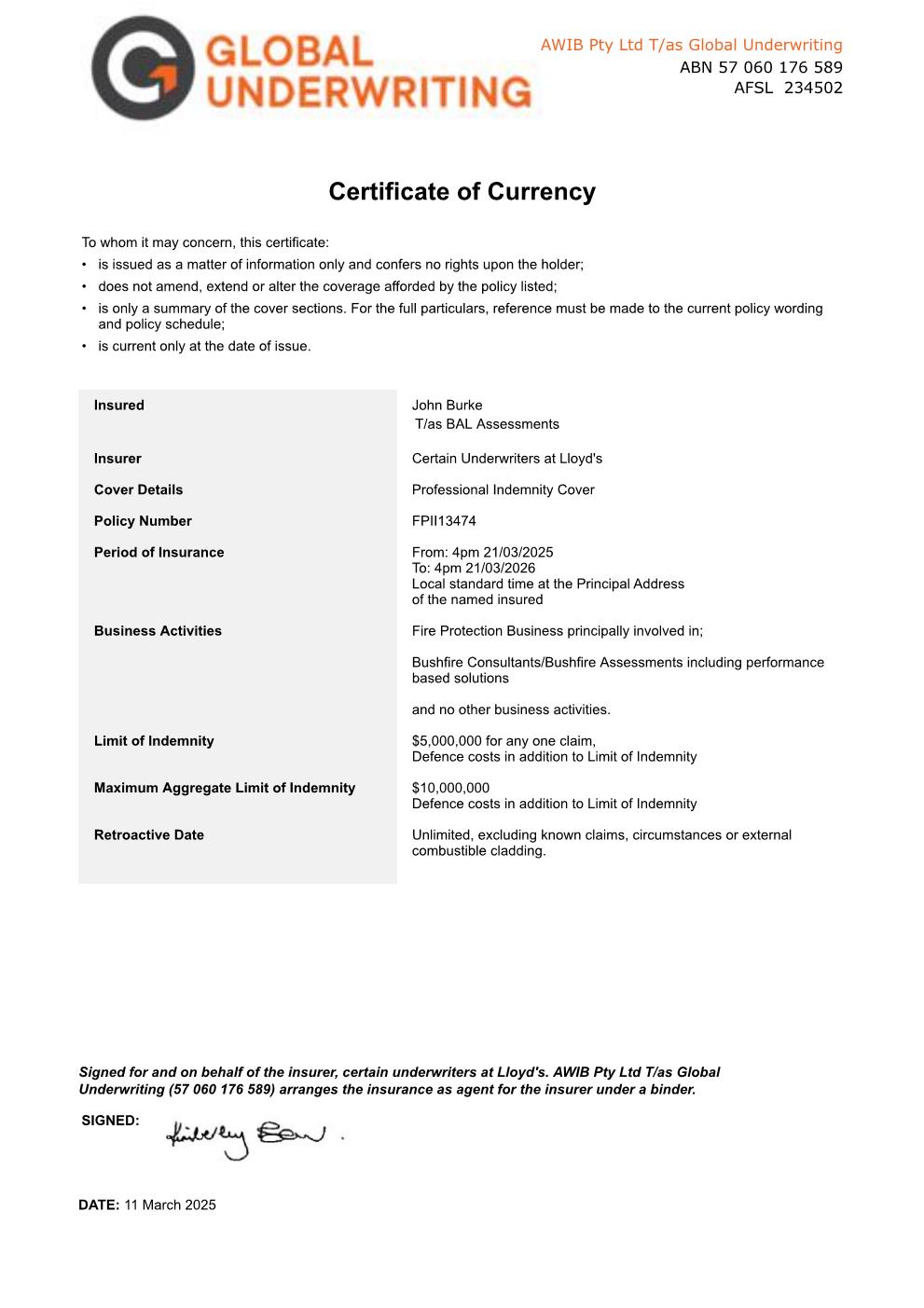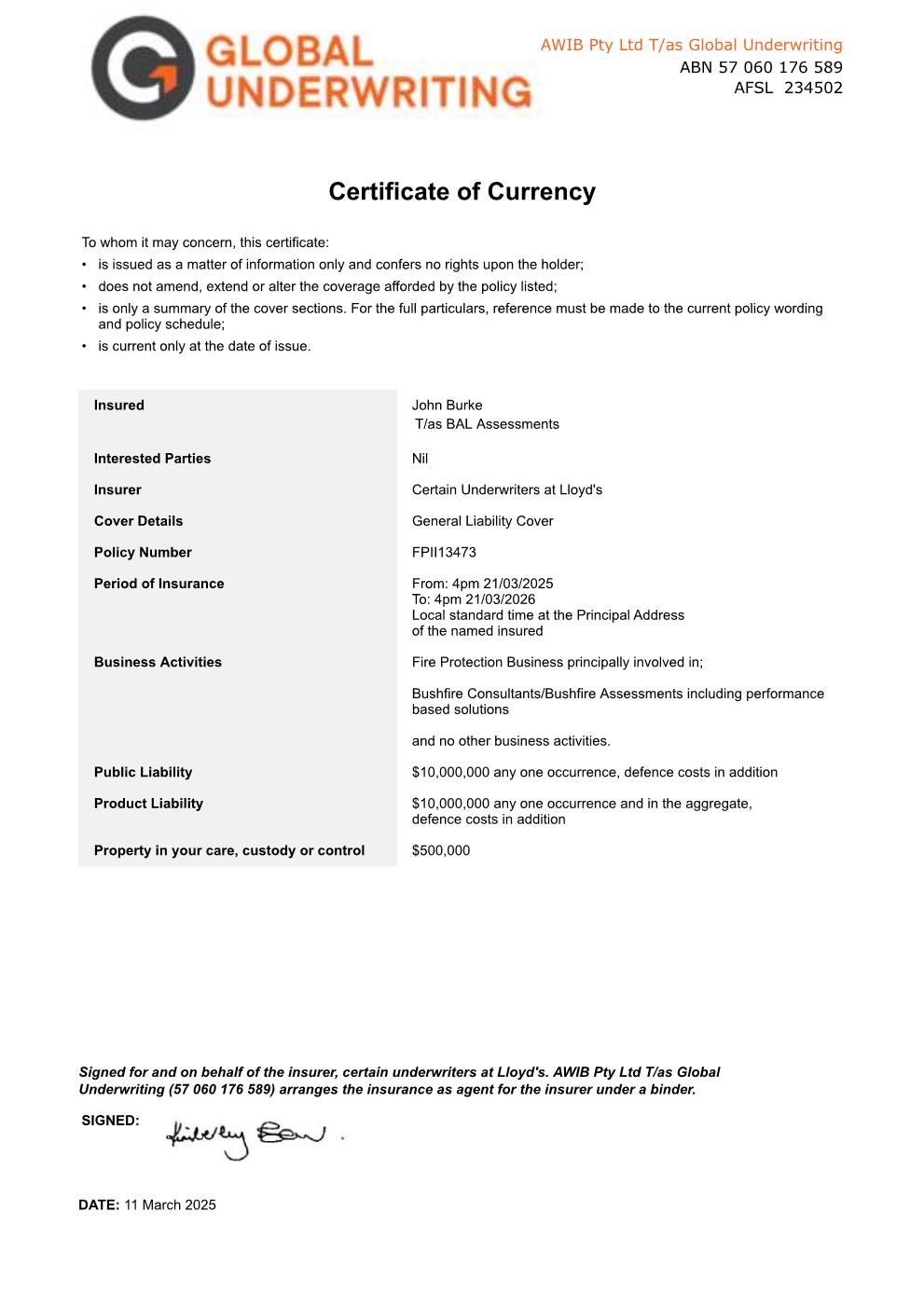 Available 7 days a week – ring us on 0417 885 747

We would welcome the opportunity of expanding on any of the points mentioned above.


---
BAL ASSESSMENTS
Mobile: 0417 885 747
email:

[email protected]
---
6 | Home | What is a BAL | Bushfire Management Overlay | BAL and Building Costs | Insurance | What Information do we need | Our Methodology | Our Equipment | Our Assessors | McArthur Forest Fire Danger Meter Mk5 | McArthur Grassland Fire Danger Meter Mk4 | Slope Limitations | BAL-Chart |