<! ! script for Google Analytics ! ! >

Determining the Bushfire Attack Level (BAL)
In accordance with Australian Standard AS 3959-2009

Contact us for a quote to do your BAL report or your BMO report

Our assessors work all over Victoria.

Fire Australia is a joint publication of the Bushfire Cooperative Research Centre (Bushfire CRC),
the Australasian Fire and Emergency Services Authorities Council (AFAC), the Fire Protection Association
Australia (FPA Australia) and the Institution of Fire Engineers Australia (IFE Australia).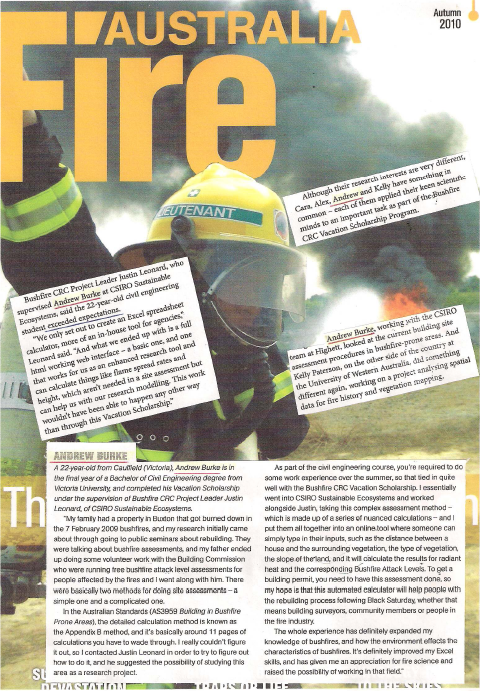 Available 7 days a week – ring us on 0417 885 747


---
BAL ASSESSMENTS
Mobile: 0417 885 747
email:

[email protected]
---
4 | Home | What is a BAL | Bushfire Management Overlay | BAL and Building Costs | Insurance | What Information do we need | Our Methodology | Our Equipment | Our Assessors | McArthur Forest Fire Danger Meter Mk5 | McArthur Grassland Fire Danger Meter Mk4 | Slope Limitations | BAL-Chart |